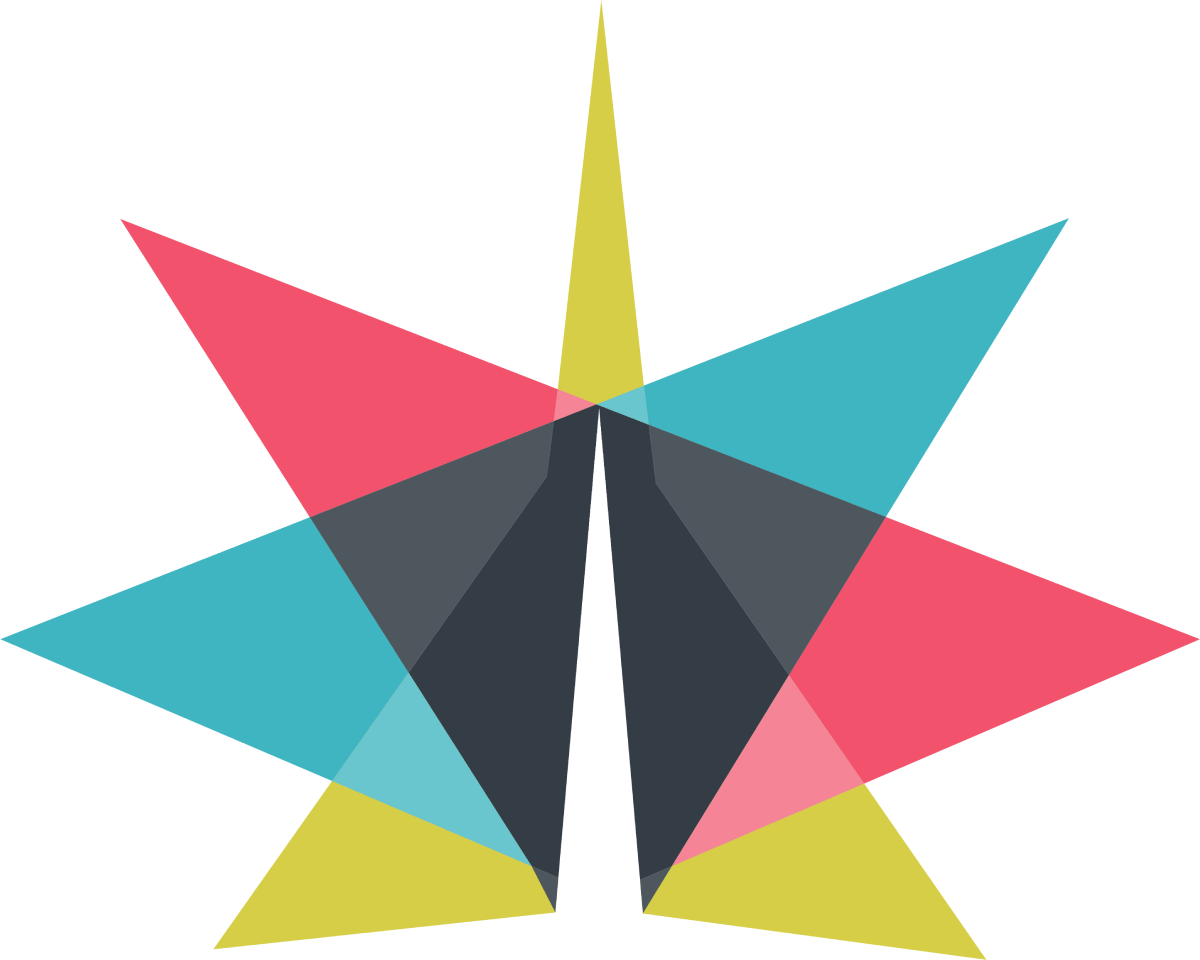 David du Rieu Aberdeen also designed the award-winning Postmodernist icon Congress House in Bloomsbury, London, and the former Swiss Centre in Leicester Square.
Opened in 1965, today's Market Hall replaced a large Victorian market hall of similar proportions that was in a poor state of repair and was condemned as unhygienic, dingy and "no longer fit for purpose".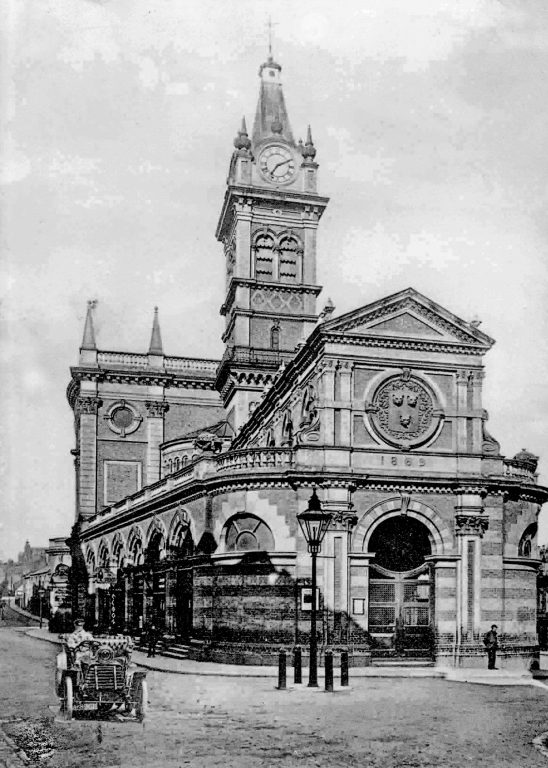 Many today decry the demolition of the old Victorian market. However, in the 1960s, it was this Victorian Market Hall that was often described as "ugly". The Pevsner Architectural Guide pronounced the new Market Hall "a good example of modern architecture". Tastes and fashions change with the times!
Back in the 1860s it was the Victorians who wreaked the biggest devastation to this part of Shrewsbury's historic centre – sweeping away Medieval and Georgian buildings including 70 homes, 59 shops and businesses, two pubs, 20 passages and, reputedly, the tallest timber building in town.
In 1965 Shrewsbury's leaders believed they were creating what would one day become "one of the best markets in the land".
The Shrewsbury skyline is dominated by the Market Hall's distinctive redbrick clock tower, measuring 200ft high and topped by a 37ft aluminium finial. The clock, itself, is called Benbow. It was made by Thwaites and Reed – the world's oldest clockmakers – who, for decades, also maintained Big Ben at the Houses of Parliament. Benbow is currently maintained by international clockmakers Smiths of Derby.
---
Aberdeen's market hall took over two years to build, with construction taking place in two parts to allow the market to continue trading. The Mardol end, known as Mardol House, was built first so that traders and shopkeepers could move in there until the remainder of the Market Hall was finished.
The original plans had also included a roof restaurant and garden, but these never came off.
The new building housed not only the new market, but the town's highest clock tower, 23 shops at street level, a furniture store and office suites. The original plans had also included a roof restaurant and garden, but these never came off.
A 100-ton crane with a jib reaching 240ft was needed to complete the 200ft clock tower. With adjoining streets closed to traffic, the crane lifted into position the coping stones and 37ft high aluminium finial. The topping off ceremony was held on April 7 1965.
The building was officially opened by the lord lieutenant of Shropshire Viscount Bridgeman, with a multitude of borough and council officials and townspeople in attendance. 120 special guests in all were invited.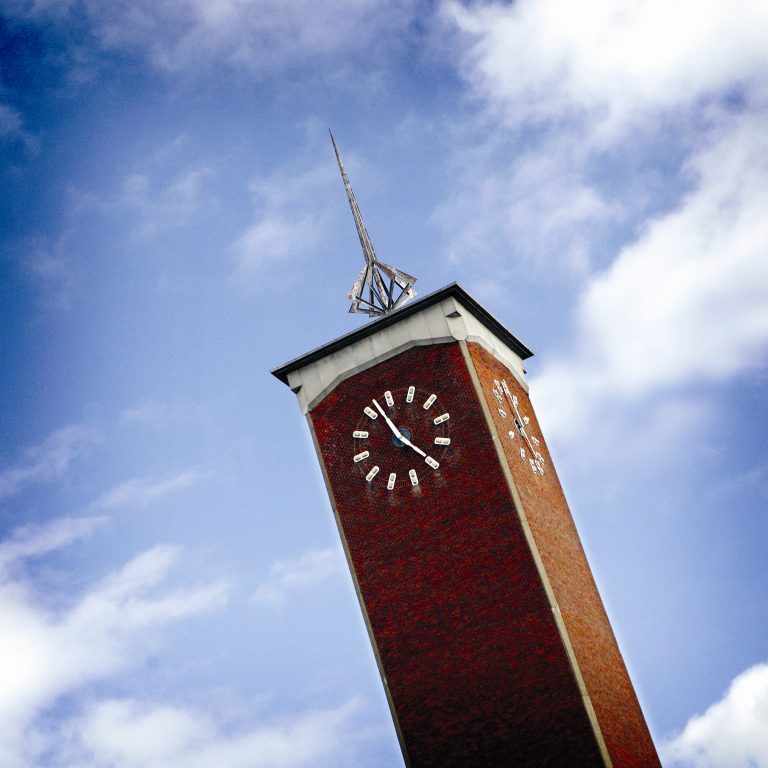 The new market was a two-tier design comprising 68 permanent stalls around the perimeter and over a 100 movable benches in a traditional pannier market in the centre.
During the design negotiations members of the corporation had visited other market towns and decided the old method of trading on benches, as had been the tradition in the Victorian market, was best. This method of trading continued for well over two decades. Many of the  bench traders were farmers wives, countrywomen and small producers renting stalls by the foot to sell their eggs, butter, cheese, vegetables and other goods. Around 25 years ago the current canopied stalls replaced the benches and more permanent market businesses took their place.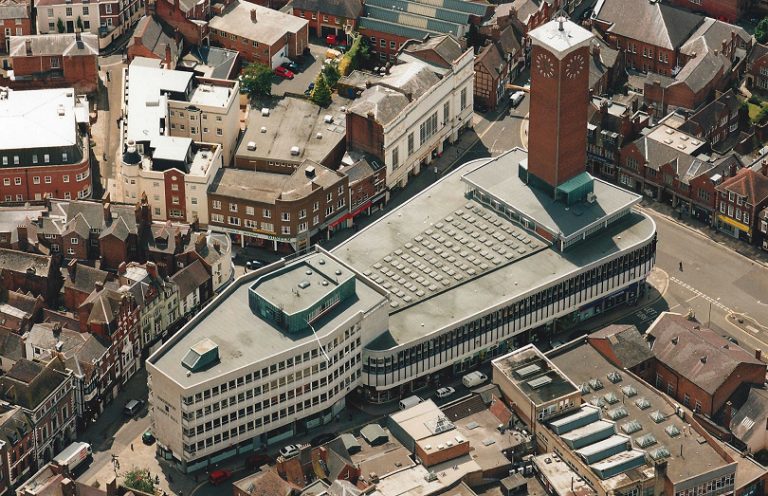 Since February 2015, Shropshire Council has jointly managed the market with Shrewsbury Town Council, and it has overseen a major urban regeneration project to transform the upper floors of Mardol House into a student hall of residence for the new University Centre Shrewsbury.
Today the indoor market is thriving once more. It's home to more than 70 independent businesses and fast gaining a reputation as one of the best markets around and a place to find great food and a real shopping experience. In 2018 Shrewsbury Market hall was crowned 'Britain's Favourite Market' in the Great British Market Awards.
Traditional market stalls selling fresh farm produce stand alongside cosmopolitan cafes, award-winning artisan producers, vintage and antique sellers and a host of quality craft and gift stalls. There's even a resident artisan gin bar and regular Saturday late night events six times a year.